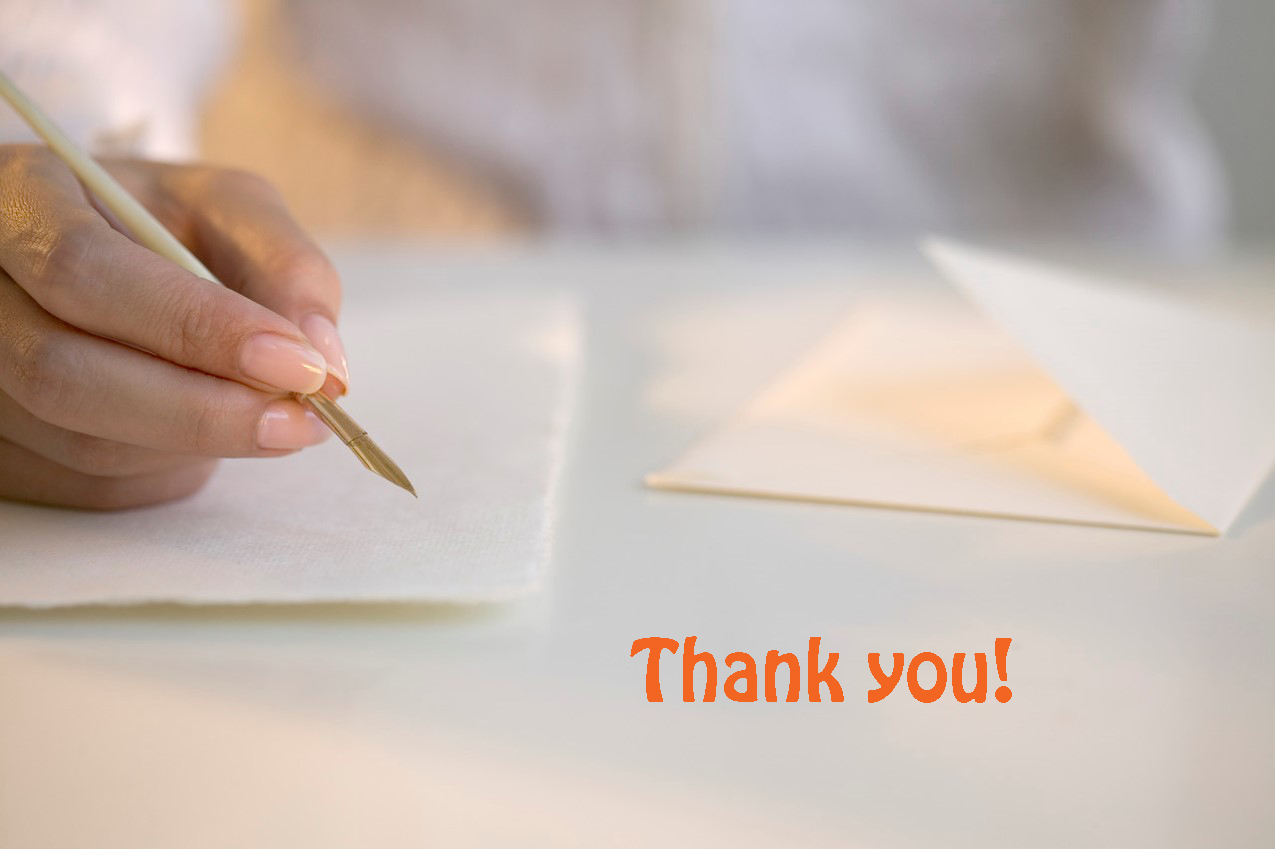 ---
John
Ron was instrumental throughout the process of selling our home. It was successful and we could not have done it without Ron's guidance, representation and expertise.
---
Steve
When my wife and I were looking to buy, we kept seeing Ron at open houses. He knew the market well and was always personable, never pushy. He is fair, I trust him implicitly, and he gives back to the community in a lot of ways as well. We've bought through Ron, sold a house through him, and currently working with him again. He makes this otherwise stressful process much easier with his calm attitude, knowledge, and experience. I'd never conceive of working with a different real estate agent.
---
Jamie
There's a good reason why Ron Cathell is the highest producing sales agent in Arlington. This guy knows how to sell a house! I can't tell you exactly how many houses Ron has sold since I have been producing brochures for him, but I have done a lot of brochures. Ron's a go getter. rest assured, if you hire him, your house will be sold.
---
Dick
No one knows Ashton Heights better than Ron Cathell, and that's the expertise needed when selling or buying a house in our neighborhood. He priced our house perfectly (higher than five other agents we interviewed), quickly matched us with a prequalified buyer (before the house went on the market), and guided us through the repairs, negotiations and closing.
---
Adelina
Where to begin? Eileen was outstanding and without her I am not sure if this transaction would have be consummated. Her expertise and business connections enabled me to close on my home within a week after my previous lender backed out the business day before my closing. Eileen, through her established relationships lined up backup financing over the Christmas holiday and I closed a week later on New Years Eve. Moreover, during the whole process Eileen was fantastic. As we all know the Arlington market is hot and homes sometimes are under contract shortly after listing. If I told Eileen I was interested in a property she always set-up an appointment immediately. I can't tell you how important that was in this market. She is caring and someone who I felt I could trust and had my best interest at heart. I would highly recommend her.
---
Jean
Ron Cathell's Team asked if I might be interested in testifying on their behalf. I jump at the opportunity. Of course, I can tell you they sold my house. Any of their customers can. But I can also compare their performance to the team they replaced. I was totally taken in by another agent, who boasted of the volume of listings under contracts and the high volume of sales. The only thing that team did well was list properties. She wooed me with a "sure thing" high value, which she immediately started dropping after the first week. I had to plague them to show my home. They made no efforts to help me prepare my house or adjust anything. Rather, they kept pushing me to drop the price over 12% within a few weeks. I fired that team. Ron Cathell and Team then came on board. They worked non-stop to help me get my house in perfect condition to sell, connecting me with reputable and reasonably priced people to attend to repairs. They missed the prime sale time that the other agent had, but still managed to get me a far better price than the prior agent ever suggested possible once she had my contract. Ron Cathell and his Team are a team, but more important, they are the Seller's Team. 100%.
---
Carolyn
I used Ron Cathell and his team's services twice in the last 6 years and would use him again. Because of experience and character, I recommend him to any of my friends looking for real estate services. I felt I could trust him and his advice and I did not feel pressured as I have in the past with other realtors.
The professional brochure/marketing that Team Cathell did was beautiful and it brought many potential buyers to the house. His list of contractors was extensive which saved me a lot of time not having to shop around for reputable contractors to do the work needed to finish the sale. The contractors costs were reasonable and did quality work fast.
---
Mike
The Ron Cathell Team's performance in handling the sale of my home was exceptional. Every member of the Team was not only competent, but always available to assist at each step. Preparing my house for the market involved a significant effort, including remedial construction. The Team's assistance in this regard was indispensable, and the entire process went without a hitch. I would recommend the Ron Cathell Team to anyone seeking to sell their home without exception.
---
Alan & Karli
Working with Monica was a fun, educational, and personalized experience. Balancing the management of our unique set of decision criteria and her substantial knowledge of the region, Monica delivered outstanding opportunities in a timely manner. We couldn't have been more happy with our decision on a home and our realtor.
---
Josh & Lindsay
Working with Monica and the Ron Cathell team was an absolute pleasure! As first time home-buyers, Monica was incredibly helpful and patient in answering all of our questions and really understanding exactly what we were looking for in our first home. Her guidance and knowledge throughout the process made the biggest decision and purchase of our lives, the easiest one for us to make!
---
Rachael
When the time came to sell my first home, I was lucky to find Pam. My neighborhood had a lack of comparable properties, which made determining a listing price difficult. Fortunately, her knowledge and experience helped to price it just right. Pam has an amazing eye for design – the staging of each room was careful and complete. The result? My house was under contract in less than a week! She remained in contact with me throughout the process, and we went to closing without a hitch. Pam's enthusiasm and attention to detail were irreplaceable - I highly recommend her work!
---
Henry & Leslie
When we decided to sell our 1938 home in Ashton Heights, we chose Ron Cathell as our realtor. It was the best decision we ever made. His marketing strategy created so much interest that over 100 potential buyers came to our open house. We had multiple offers to choose from and our house was under contract in less than a week for higher than list price.
Ron's knowledge of home values in the metro corridor and his expertise in every aspect of the selling process made the sale go quickly and smoothly. He answered technical questions and the contractors he recommended were reliable and did a great job. Ron also provided us with contacts to assist us in our move.
Ron and his team are highly recommended by us.
---
Marilyn
I met Ron Cathell at several open houses in Arlington over the years, and when it was time to sell my house, I felt like I knew his work and am so glad I did. The Cathell Team sold my house for the asking price within two weeks of listing it.Their efforts began several months before the house was listed and their support was instrumental in helping me with the many decisions required when selling a house you've lived in for 28 years. From helping with the timing of the sale, recommendations for moving companies, gardeners, and staging, and finally setting an asking price that I believe was a very good fit for the market, they were there to handle all emergencies that came up, and several did. I can't recommend the team highly enough for their professional assistance and tremendous support throughout the process.
---
Joe & Cheryl
When we moved to Northern Virginia in January 2014 we quickly learned that we were attempting to buy in a hyper-competitive market and despite being experienced homebuyers and sellers, we quickly realized we needed just the right kind of professional support. After having an unsatisfactory experience with another firm, we stumbled on Team Cathell quite by accident and were immediately taken by its approach. Working almost daily with Eileen Aronovitch, we felt confident that she wouldn't rest until she found the house that was right for us and made sure we got a fair deal. It didn't take long at all. I've subsequently recommended her and Team Cathell to a number of friends and colleagues and, should I ever need real estate help in this area again, there is no question who I'll call.
---
Bruce
Ron does better to create the shark frenzy of buyers on a property than anybody I know.
---
Anonymous
Having a team working for you is great. There was always someone available to show property and answer questions. From contract to settlement there was always someone there when I needed them. Thanks again!
---
Anne
I just wanted to thank you for all that you have done for us in the last few months. You were always right there for us, leading, teaching, helping. I know this would not have gone as well if we had not chosen you as our agent.
Thank You.
---
Paula
Thanks so much for yours and Twingo's help in getting me into a house that I absolutely LOVE. I appreciate your attention in detail and "advocacy" on my behelf!
I just wanted to let you know that your work has really made a difference in my life. I never thought I would own this house, or any house this wonderful.
---
Theron & Paula
We thank you for your time and talent. It was a pleasure to work with someone so knowledgeable and hard-working.
---
Claire & Ed
Where do we begin to say thanks for all of your help and kindness. We know for sure that we would not have our house today were it not for all your time, energy and experties that you shared with us. We are so thrilled to have the home of our dreams. Thank you so, so much. Thank-you also for the sale of the condo. Your thoughtfulness, time and energy in preparing everything truly "paid off"!
---
Melissa
From the moment Monica came over for the initial consultation I was excited to work with her. Her enthusiasm and energy throughout the process was contagious. She was very honest and straightforward and was spot on with her opinions on a variety of decisions that were made. Monica's knowledge and experience gave me such a level of comfort and really put me at ease in such a nerve wracking time. She made sure I always knew the next steps and kept me in constant communication and updated on any changes. I can't say enough wonderful things about Monica and your team. It's truely no wonder I see so many TEAM CATHELL signs throughout Arlington, you guys are the best. I look forward to referring friends and working with you all again in the future.
---
Matt
From the beginning we felt that Ron was the right agent to help us sell our home in Ashton Heights. He showed that he wanted to work with us and came well prepared to the first meeting. Over the following weeks, he and his team worked closely with us and made good recommendations that helped us successfully sell our home.
His knowledge of the neighborhood was a big plus and we would definitely work with Ron and this team again in the future.
---
Lloyd
We owned a nice family home in Lyon Park and had kept it as a rental property for the last five years. The tenants had given notice and the time seemed right to sell. We now lived three hours away and did not relish the idea of making repeated trips to Arlington to coordinate the repairs from those 5 years as a rental. We had a long punch list of things we thought needed to be done. Dreading the entire process, on a whim, we called Ron about the prop
erty. Ron contacted the tenants, and then visited the property while the tenants were in the process of moving out. Ron gave us a follow-up call after the visit. His punch list of repairs was much shorter than ours (but still appropriate from a buyer's point of view), and his suggested listing price was much higher than we were expecting. Going on Ron's reputation, we gave him the listing. Ron and his team are real pro's! They took care of all the repairs, painting, final cleaning, and had the house ready for showing in 2 weeks. 3 weeks later we had a signed contract, and in 3 more weeks we closed. We were more than pleasantly surprised! Ron and his team turned something we had been dreading into a totally stress-free process. They took care of EVERYTHING! It was much faster, easier, and more profitable than we had thought possible.
---
Jerrie
Ron Cathell is a rock star in our neighborhood! We watched as he sold house after house on our street and then we plotted how we could recruit him to sell ours. He immediately understood the value of our renovated Cape Cod and knew who would find it appealing. Being a wordsmith, he captured the essence of it in the length of a headline. Working with him and his team was seamless and quite fun, really. I have to admit that Team Cathell made what might otherwise have been a stressful time enjoyable and enlightening. We had a full offer before the open house. THANKS, RON!!!
---
Zillow User
My wife and I had never purchased a house before so we were new to the whole process. Monica was exceptionally patient with us and quickly grasped what type of house we were looking for. She clearly new the area well and steered us towards neighborhoods which fit our needs and were within our budget. Monica made an otherwise nerve-racking experience very comfortable. We cannot say enough good things about Monica and would happily use her again if/when we decide to move.
---
Nancy
Eileen is a totally thorough agent, the most committed I have known. I am aware of her continuous search for the details of whatever residences we visited and were interested in. Whatever teased our fancy she was right up on with the latest in whatever she could learn
about
the former owner or the conditions of the properties we had taken a fancy
to.
She was willing to follow our whims and not become discouraged when our interests waned.
Thank you for all you have done for us!
---
Simon
Eileen was very responsive had a very good familiarity with the property we were purchasing and the market it was in. She made the purchase a relatively smooth process. We appreciated it.
---
Nicole & Kyle
Working with Eileen has been a pleasure. As a first-time home-buyer, she guided me through the entire process from start to finish, making herself available at all hours for whatever questions came up, and ensuring I had all the necessary information to make smart decisions at all points in the process. I greatly appreciated her commitment to finding a home that worked for us, and buying our first home would have been far more difficult without her guidance and experience.
---
Nancy
Ron delivered everything he promised. He helped me sort out my options and to choose the ones that were best for me. My house sold for more than the asking price because he knew the market and the behavior of the local builders and buyers--definitely a Lyon Park/Arlington expert!
---
Jonathan S.
I had a wonderful experience working with Pam throughout my purchase of my first home. She clearly understands the northern Virginia area well and was responsive to all of my requests and questions. I will definitely recommend Pam and her team to those who I know are looking to buy in the area!
---
Genevieve Springer
Eileen went above and beyond to help us with the sale of our home! Her knowledge of the Real Estate, Mortgage and Title industries saved our contract. She was forthright in her opinion of our home's worth and was able to help us decide what improvements would bring the best value to the home. She helped to calm us when a problem arose and handled it so professionally that all involved were pleased. I would highly recommend her to all. She made the whole process less daunting and enjoyable. Absolute professional that knows how to get the job done!
---
Lauren
I specifically dealt with Pamela Sachs and had a fantastic experience. Her professionalism, drive, and personable characteristics combined with her knowledge of the real estate market were extremely helpful. I truly walked away feeling like I could not have gone through the process without her.
---
Karla Lacey
Ron and his team helped me find my house when I bought it and then helped me sell it 4 years later when I moved. He knows the market in the DC area like no one else and his high energy and professionalism
are
wonderful. He is also a great guy and lots of fun to work with.
---
Mary Ellen Sikes
As an out-of-town seller, I could not have had a better real estate agent than Ron. He helped us with everything from arranging needed
repairs to
quickly finding the perfect buyer. Thanks to Ron we sold our home faster, for more money, and with less trouble than we could ever have imagined. We highly recommend Team Cathell!
---
Rachel
Working with Pam was great. The whole process was rather quick and efficient.

Pam is very aware of the detail that it takes to prep and stage the house, and knows about the market and took our needs into consideration.
---
Michele
W

e had a wonderful experience with Ron and Monica. They were attentive and usually quick to respond. All our questions were answered, and we got some great referrals for panting/house cleaning.
---
Pam & Ira
Tim was very patient about taking us to many different places, as we refined our idea about what kind of house we wanted. We also terminated one contract, which slowed things down. This was our second time using Tim; he sold us our previous house in 2004.
---
Paul & Jodi
Eileen was so great to work with- She made us feel like we were her only clients. She was very knowledgeable and helpful through the whole process and helped ensure we were able to find the house we were looking for.
---
Andy & Cheryl
Moving over 21 times in a military career spanning 31 years, and having worked with Realtors all over the country (and world), working and buying a home with Ron Cathell as our Buyer's Agent has been the best Realtor experience we've ever had. This was the first time we truly felt like our Realtor
was working for us. Team Cathell and Ron in particular, provided wise counsel and expertise every step of the way for us to reach a win-win-win contract and pleasant closing experience. This sale could have been very challenging, because we bought from friends after they had listed their home, and possibly, at too high a price. My wife and I rarely will write reviews or recommendations, but due to the pleasure of this experience, we will make an exception and recommend Ron to anyone contemplating engaging with a Realtor. He and his full team are all superb professionals, every step of the way
.
---
Ryan & Megan
We met Monica when we were "just looking" and going to open houses on the weekends. She immediately stood out from other agents we'd encountered as someone who was truly working to sell the home, which demonstrated to us how hard she works for her clients.
Working with Monica is a great experience and I would highly recommend her to anyone, especially a first-time seller like we were. She was extremely patient with us and worked with us for nearly a year until we found the perfect place for us, then helped us sell our home in the timeframe we needed to in order to make our purchase work. She takes a long-term view with her clients, has a high degree of integrity, and doesn't push to make a quick transaction when it's not in their best interest. She looks out for her clients and negotiates with everyone involved to cut costs and drop fees. By the end of the process we had more of a friendship than a business relationship, and we would gladly work with her again
---
Michael & Cheryl
This is the second time we've used Ron to sell a house in Arlington and I wouldn't use anyone else. He has great knowledge of the local market. Unlike many realtors, he doesn't try to price your house low so that he can sell it more quickly. He and Monica are very helpful in recommending which upgrades you should and should not make to the house to prepare it for sale. They also did a great job of marketing the home before it went on the market. We had a full price offer before we even had the first open house. I highly recommend Ron and his team.
---
Marian
We have had the pleasure of working with Ron and his team on both the purchase and sale of our first home, as well as a rental home in between. Ron and his team have a level of customer service that goes above and beyond any realtors we have worked with in the past, and you really can relax knowing you're in good hands, instead of feeling like you have to micromanage things. He and his team have a way of handling all of the little details and only looping you in when absolutely necessary or when a critical decision has to be made - and he always comes with a strong recommendation and solution, so that what could be one of the more stressful events in your life ends up feeling completely manageable. I look forward to referring friends and professional colleagues to Ron all the time because I think so highly of him and know that he will take care of them. He is a great person and a true professional, and is very well known and respected in his field, which really helps regardless whether you are buying or selling.
---
Zillow Review
I was a first time homebuyer. Pam O'Neill was very patient and helpful throughout the entire process. She was able to answer all my questions and helped me get through the anxieties I was feeling. For me, it was a roller coaster of emotion but Pam definitely helped me deal with it. I absolutely love my house. I'm very grateful to have had her with me the whole way and highly recommend her to anyone else looking to buy a house.
---
Alan & Karli
Monica Gibson was outstanding. I can't recommend her enough! Helped us buy our home 4 years ago and when we decided to move, she helped us get the best deal with the best buyers. Couldn't be happier! Thanks!
---
Peter & Carla
Ron Cathell linked us up with Eileen Aronovitch to purchase an investment property in Arlington. Eileen was patient and helpful in the process, and gave us great negotiating tips as we did our search. She provided additional online tools to research properties, she was available all hours and responded quickly to all questions. After closing on our chosen property, she helped us with information for finding tenants and gathering the necessary lease agreement and other documentation. As first time investors working with Team Cathell really gave us a lot confidence and made the process run smoothly.
---
Stephanie Shafer
Monica Gibson is an amazing realtor. She help make my first home buying experience seamless and easy. She has a zest for life and desire to help her clients that is unmatched. She truly went above and beyond on many occasions which made working with her and Keller Williams Realty a pleasure. Would
recommend them any day of the week!
---
Frank & Leslie Holland
Ron and his team rate 5+ (out of 5).Ron has been our realtor for our past 3 real estate transactions in which our greatest investments were of key import. Ron knocked it out of the park each time. For selling our homes he priced them absolutely on target with our properties selling in less than a
month (most recent sale was the first weekend!). For our purchases, Ron gently guided us through such that we paid a very fair price. Ron gets results because he knows the market and knows and cares about his clients. A true professional.